Upgrade of ClimaSouth web platform and creation of a regional hub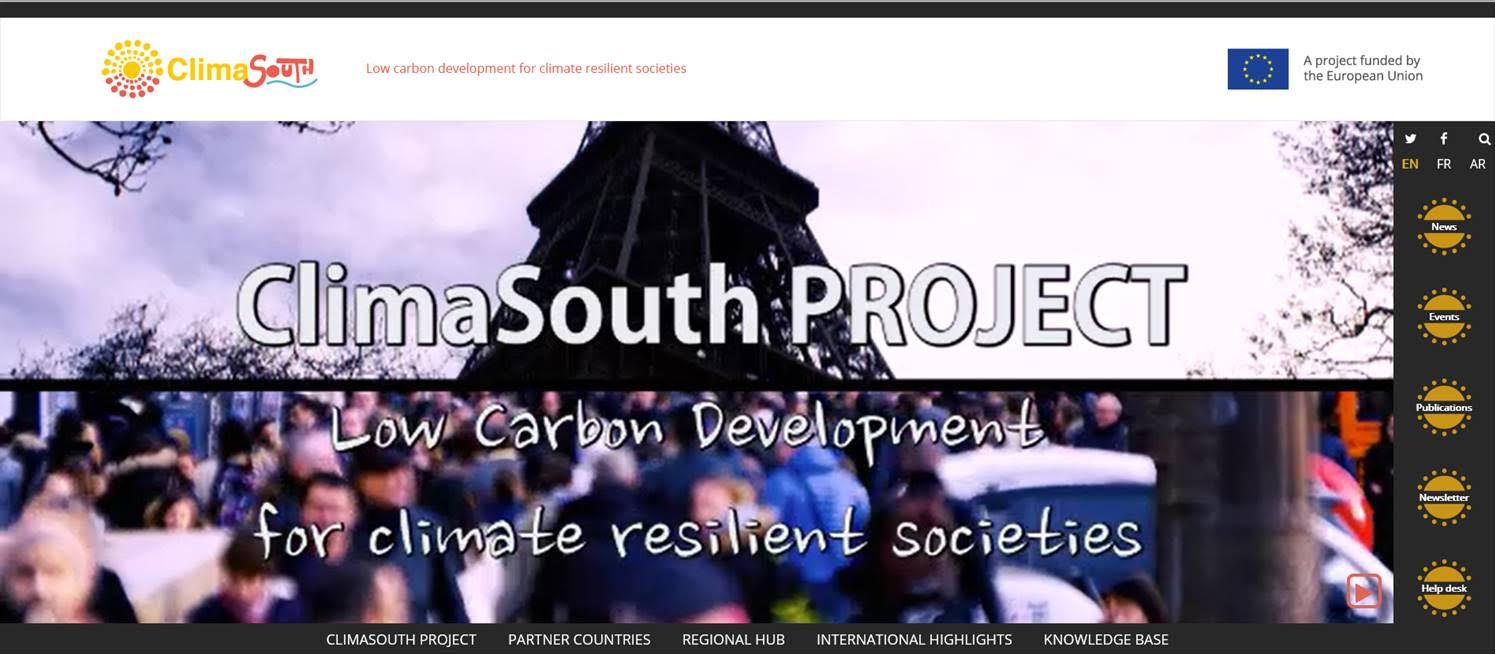 Recent analyses of the metrics for the ClimaSouth website have highlighted an overall positive trend in performance. The latest upgrade of the ClimaSouth web platform aims to optimise the management of available content, while intensifying social media activities which expand the platform's reach and impact, particularly among the Arabophone segment of the audience. The website has been scoring significantly better than the industry average, based on benchmarks extrapolated from climate change websites available through Google's analytics tool. On the other hand, recent assessments equally emphasized the need to update and improve the dynamic content of some sections and enhance the external referral to the website.  
Regional hub. The regional dimension of the ClimaSouth web platform has been enhanced by developing a new Regional Hub, alongside the previously available pages dedicated to the ClimaSouth project,  partner countries, international highlights and knowledge base. The hub has been conceived to help progressively develop the ClimaSouth web platform as a credible and recognized source of information on climate change in the South Mediterranean region. The landing page of the new module offers information on upcoming regional events as well as direct access to dedicated pages, focussing on regional news, knowledge resources, climate-relevant projects and programmes and institutions and networks intervening in the Euro - Mediterranean region. A new embedded form has been designed to encourage users to submit announcements of future events, and any other information and contributions, relevant to any of the thematic pages featured on the Regional Hub.
Website home page & social media. A new window has been added on the home page, displaying the latest ClimaSouth products and allowing easy access to related pages, files and other resources. The series of video-loops fatured on th home page, also recently upgraded, can be viewed either automatically or manually by clicking on the red arrow at the bottom right of the screen. Social media channels and activities have been expanded over the past few months. The Twitter channel now includes posts also in French and Arabic, while the project's Facebook  page in English has been duplicated into Arabic.
Quick links : ClimaSouth Work areas | Partner countries | Regional Hub | International Highlights | Knowledge base | News  | Events | Publications | Newsletter |
Find out more about ClimaSouth: Website  | Twitter  | Facebook