Removing fossil fuel subsidies could deliver Paris pledges in the Middle East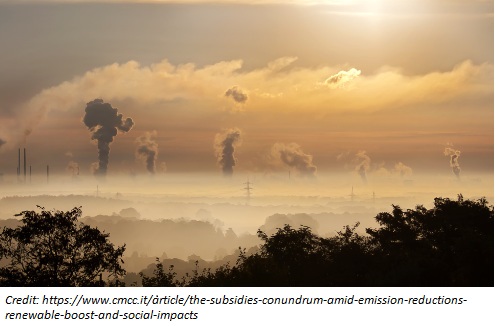 New research suggests that removing fossil fuel subsidies in the Middle East could see substantial emissions reductions. The research published in the journal Nature, suggests that subsidy removal in oil and gas exporting regions, where subsidies are the largest, could deliver emissions reductions perhaps equal to or greater than their Paris pledges. However, for developing nations with emerging economies, where subsidies tend to be lower, researchers caution that removing existing subsidies, could disproportionately affect low-income citizens, who benefit from lower energy prices.
The climate consequences of subsidy reform would be indirect and would vary substantially by region. The study used an ensemble of 5 models to investigate the impact of ending fossil fuel subsidies worldwide by the year 2030, assuming both high and low oil prices in the future. In places like Europe, where  fossil fuel subsidies are relatively low, getting rid of them would have a relatively small impact on the market and carbon dioxide emissions and would not increase renewable energy use by 2030.
Globally, removing fossil fuel subsidies would have an unexpectedly small impact on climate change. Overall impact on global greenhouse gas emissions would be modest, cutting carbon dioxide emissions by a half-billion to 2 billion metric tons annually. Subsidy removal would reduce the carbon price, necessary to stabilize greenhouse gas concentration at 550 parts per million, by only 2–12 per cent under low oil prices. "In the future, when we talk about subsidy removal, we really need to focus our efforts on oil and gas exporting regions." said lead study author Jessica Jewell. "And if subsidy reform is broached in developing regions, it should be discussed alongside supportive policies to support those lower-income folks."
Resources: Original paper published in Nature | Article by Scientific American | MENA Energy Pricing Reforms - Oxford Institute for Energy Studies | Article by Global Subsidies Initiative (GSI)