Film4Climate video competition, special award for best entry from MENA region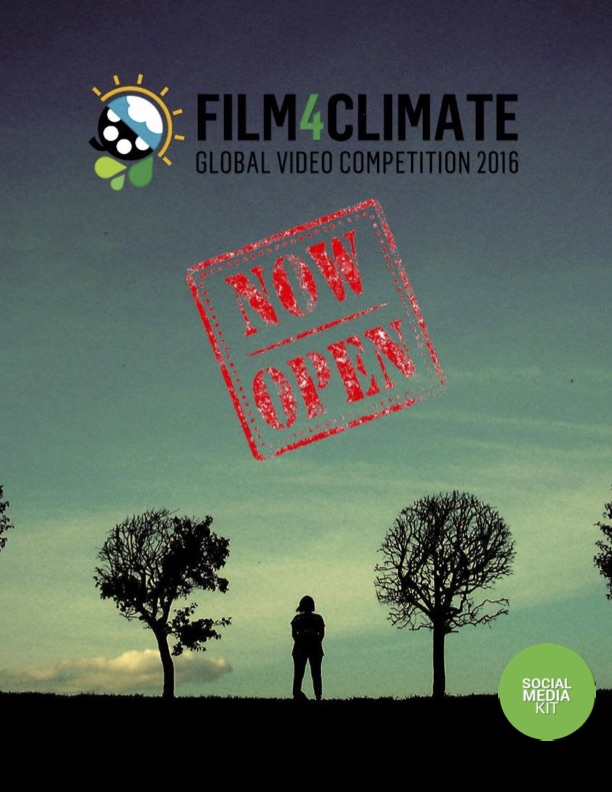 The Film4Climate Global Video Competition has been launched.  Young filmmakers from around the world, between 14 and 35 years old, are called to express their vision for a sustainable future by creating a short film or video about climate action.  The initiative aims to inspire individual responsibility in furthering the understanding of climate change and inspiring collective action to tackle it.
The best entry from the Middle East and North Africa region will receive a special prize, the MENA-Award.
The video competition will be held between 20 June and 30 September. Winners will be announced at an awards ceremony at the United Nations COP22 Climate Summit in Marrakesh in November. Videos may be uploaded for the competition either  through the Connect4Climate website or  through film4climate.net.
The competition is the outcome of a partnership between the World Bank Group's Connect4Climate program, the United Nations, Vulcan Productions, and the Italian energy company Enel.  Other partnerssupporting the initiative include the UNFCCC, UN Sustainable Development, UNEP, The Global Brain, and the Government of the Kingdom of Morocco.