Global warming hits new records in the MENA region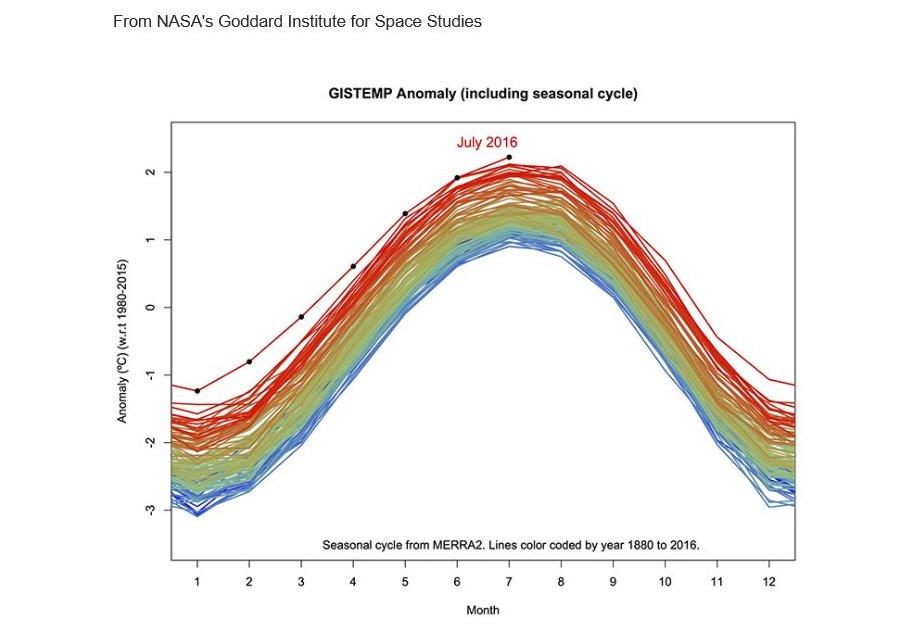 Record-shattering temperatures this summer have scorched countries from Morocco to Saudi Arabia and beyond in the Middle East and North Africa (MENA) region.  Jeddah, Saudi Arabia, recorded an all-time high temperature of  52.2 degrees Celsius. Southern Morocco's  last month surged to highs between 42.8  and 46.7 degrees. On July 22, peak temperatures reached 54 degrees in Mitribah, Kuwait and a  day later 53.9 degrees in Basra, Iraq. If confirmed by the World Meteorological Organization, the two temperatures would be the hottest ever recorded in the Eastern Hemisphere.
July 2016 is the warmest month since modern record keeping began in 1880 according to NASA's Goddard Institute for Space Studies. NASA's Gavin Schmidt has declared that "It appears almost a certainty that 2016 also will be the warmest year on record."
By the end of the century heat waves could threaten human survival in parts of the MENA region. This was recently predicted by researchers at the Max Planck Institute for Chemistry and the Cyprus Institute in Nicosia. More than 500 million people live in the MENA region. The number of extremely hot days has already doubled since 1970. The most dramatic rises in temperature in the region are  expected during summer, when it is already very hot, and not during winter, which is more common in other parts of the globe. This is primarily attributed to a desert warming amplification from desert areas such as the Sahara. Deserts do not buffer heat well, which means that the hot and dry surface cannot cool like more humid ecosystems through the evaporation of ground water.  Since the surface energy balance is controlled by heat radiation, the greenhouse effect will increase and may lead to disproportionate rises in peak summer temperatures, such as those the region is currently experiencing.