Palestinian civil society launches Coalition for Climate Justice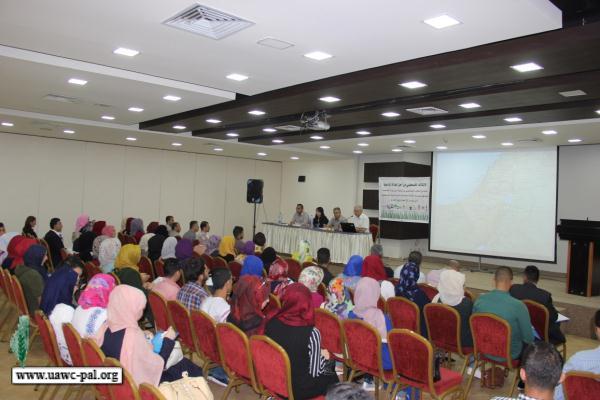 A number of Palestinian civil society institutions have launched the Palestinian Coalition for Climate Justice.  The coalition, which also includes a number of specialists, consultants and activists in the sector of environment and climate change  will focus on raising awareness about climate change, global warming and their main effects such as drought and rainfall fluctuation, and will put in place mechanisms to face them. The coalition will rely on networking and communication with citizens and youth organizations to highlight the effect of climate change on the Palestinians' economic situation and livelihood.
The Coalition for Climate Justice aims to coordinate its activities with the Palestinian Environmental Quality Authority. The launch of the coalition was preceded by a workshop attended by students from An-Najah University, Al-Quds Open University, Hebron university, and a number of activists and specialists on climate issues. The Palestinian Environment Quality Authority presented the future plans of its Climate Change Department. Eng. Fuad Abu Saif, General Director of the Union of Agricultural Work Committees explained the importance of establishing the Palestinian Coalition, its goals, and the need for a unified and effective Palestinian participation in global climate conferences.
The following associations and institutions are presently members of the coalition: the Union of Agricultural Work Committees (UAWC), the Palestinian Environmental NGOs Network (PENGON), the Agricultural Development Association (PARC), the Applied Research Institute - Jerusalem (ARIJ), the Palestinian Society for Consumer Protection, theAn-Najah National University, the Ma'an Development Center, the Land Research Center, the Bisan Center for Research and Development, the Palestinian Hydrology Group, the Palestinian Farmers' Union and the Comites pour le Developpement et le Patrimoine.