Call for applications - Lebanon Climate Act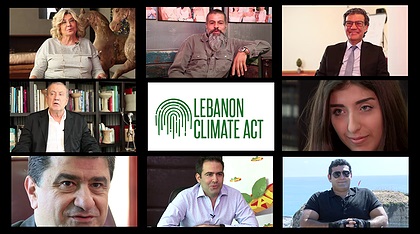 Lebanon Climate Act is looking for active NGOs and Municipalities to design and implement innovative climate change projects in Lebanon. Lebanon Climate Act, a project initiated by UNDP and Green Mind with the support of BDL, Federation of Chamber of Commerce in Lebanon and the EU ClimaSouth project, is a platform that allows Lebanese companies to be engaged in climate change action through 1) implementing mitigation or adaptation measures within their premises or line of work or 2) partnering with local NGOs and municipalities to execute projects related to climate change.
Participate in the initiative.  If you are an active NGO, Municipality or Social Enterprise with a good proven track record and a project idea that can reduce harmful impact of climate change, we are providing you with a unique opportunity to network with representatives from the private sector. You are invited to explore further potential opportunities for establishing fruitful partnerships with partners from private companies, during the 2nd session of the Lebanon Climate Act Business Knowledge Platform (BKP) that is scheduled for February.
Complete and send the application form. If you are interested to participate, please send the form to info@lebanonclimateact.com before January 22, 2017.  Some of the questions in the form are the same as those in the initial application for the launch of the event (if you have already completed the initial form you can simply copy and paste your answers here again) and others are additional questions that the BKP committee deemed important. Selected NGOs and Municipalities will be invited to a training and networking sessions on February 1-2, 2017.