New winds blowing over the south Mediterranean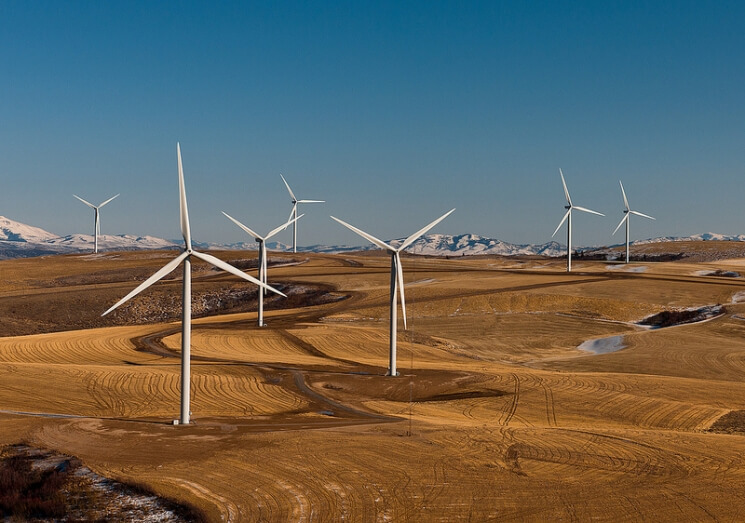 Wind capacity in the Middle East and Africa region is expected to grow by an average of 21.7% between 2016 and 2025. This equates to approximately 30GW of new wind capacity being added over the next ten years in the region. The region added 371MW of new wind-power capacity in 2015 and wind power is the second fastest growing source of renewable electricity after solar photovoltaic. Between 1990 and 2015, global wind power increased  from 4.0 TWh to 565.8 TWh, achieving an average annual growth rate of 22.1%. While market statistics for 2016 indicate that total global installed capacity has now reached nearly 487 GW, wind power has recently become the largest renewable resource in the United States of America.
Countries in the south Mediterranean are experiencing a surge in new projects. Algeria announced last year an ambitious target of 5GW of wind energy by 2030. The country has just 10MW installed to date, but is finalising tender terms for 20MW at Khenchela and studying wind power potential in the southern high plateaux. Egypt added 200MW last year on the Gulf of El-Zayt and construction should start on at least two projects of 220MW and 120MW in the same region. A framework agreement was recently signed to develop 2GW of wind power and build a blade factory, slated to open in late 2017. A further tender should be launched by mid-2017 for a 200MW wind power facility in the Gulf of Suez region. Jordan saw the 117MW Tafila plant commissioned last September, while the  66MW Ma'an plant is being equipped and is due online. Construction should also start on the long-delayed 89MW Al-Fujeij project. 
Israel is commissioning two projects - the first for over 20 years - at Gilboa (11.9MW) and Sirin (9.35MW). Lebanon built a 60 MW wind farm in the northern Akkar district and recently announced a wind plan for the production of 200MW of electricity. Libya has announced its first utility-scale plant, a 27MW facility at Msallata, located 130km east of Tripoli, featuring 16 wind turbines. A new 200 megawatts wind farm is currently under construction in Morocco. The project received planning permission for 60 turbines to be installed over an area covering 2557 hectares in Jbel Lahdid, in the province of Essaouira. In Tunisia a new law governing renewable energy was recently announced and the necessary decrees and codes are now being finalised. Developers are conducting feasibility studies at a number of sites to expand the 245MW of wind power currently installed in the country.
Further reading:  Wind installed capacity by country  |  Annual installed wind capacity by region 2008-2016