Food security, water and climate change in the MENA region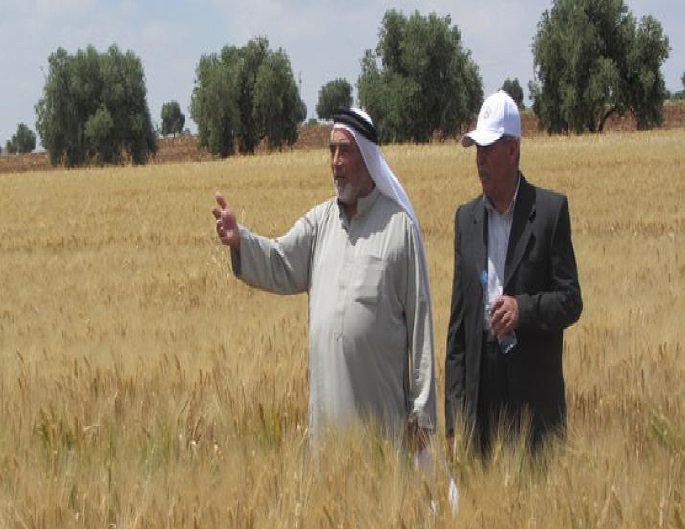 National social protection strategies need to incorporate food security as a core component in their design. Many countries In the MENA region, such as Jordan, Iran, Iraq and Lebanon, have been facing increased economic and social challenges since the influx of Syrian refugees. The Overview of Food Insecurity report, recently released by the Food and Agriculture Organisation (FAO), stresses that sustainable agriculture and water management are central to ending hunger and adapting to climate change. With 70% of Middle Eastern agricultural production dependent on rain, the sector is highly vulnerable to the projected temperature fluctuations and the drop in annual rainfall caused by climate change.
Climate-smart agriculture has the potential to make the sector more resilient. At the Global Forum for Innovations in Agriculture held on 20 - 21 March 2017 in Abu Dhabi, Andrew Noble from the International Center for Agricultural Research (ICARDA), declared "investing into increasing food production enhances agricultural productivity under changing climate conditions in the region". Under the initiative Enhancing Food Security in Arab Countries, which promotes suitable agricultural technologies and strategies in the region, reported returns have so far been considerable. For farmers in Egypt, Tunisia, and Jordan, an initial investment of 5.3 million USD has generated an estimated additional in-pocket gain of 54.2 million USD. Over a 15-year period it has been estimated that the benefit for wheat producers in countries such as Egypt could reach USD 4.5 billion, potentially shared among more than 1 million farmers.
The Arab Food Security Initiative prioritizes the strengthening of the capacity of farmers and technical staff from agriculture-related ministries, institutions and associations. To date  over 45,000 beneficiaries have been reached as well as an additional 19,000 technicians, researchers and policy-makers. The initiative focusses on country and regional training activities, inter-country scientific visits, travelling workshops and symposia, farmer field schools, and field days. The aim is now to further extend the reach of the initiative, by ensuring that more farmers, and extension and technical officers have access to useful technologies and innovations.
Resources: Overview of Food Insecurity report | Delivering Technologies | Testing Technologies | Enhancing Food Security in Arab Countries