Learning-by-doing to access climate finance in Lebanon and Palestine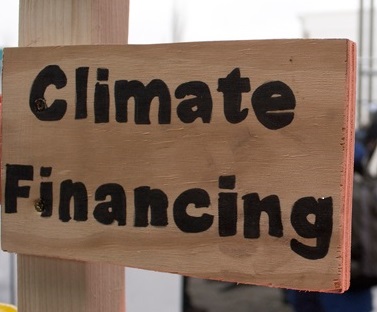 Training on climate financing for staff from the public administration. Two training sessions were held by the ClimaSouth project in Beirut, Lebanon, on 25 – 27 April and in Ramallah, Palestine on 2 -  4 May, targeting the Environment, Agriculture, Energy, Transport and Finance sectors. The aim was to  improve project concepts for submission to climate funds, respectively on large-scale reforestation/afforestation in Lebanon, and on climate related capacity building and the establishment of an energy laboratory in Palestine.  
An approach based on learning by doing. The approach focuses on enhancing capacity for future access to climate finance, while supporting the development  of concrete proposals resulting in  projects and programmes actually financed for implemenation.The write-shops, which were preceded by a remote assistance phase provided by ClimaSouth experts over several weeks, are to be be followed by further coaching on the preparation of the project concepts and the mobilization of support from interested financiers and donors. A key tool supporting the approach is a step-by-step handbook for practitioners, produced by the ClimaSouth project in collaboration with the EU-funded Facility for Regional Policy Dialogue on Integrated Maritime Policy and Climate Change (FacIMP/BE CC). 
A toolbox for government and other key stakeholders. The e-handbook  focusses on facilitating access to climate finance through the preparation and assessment of project applications. The tool was based on peer-to-peer seminars and training sessions, designed to support national administrations in the development and implementation of climate policy and engage more effectively in the global climate change framework. It is seen as a living document, to be regularly updated based on experiences and lessons learned through its use.  It builds on existing national capacities to raise funding, in compliance with the requirements of entities such as the Adaptation Fund, the Climate Investment Funds, the Green Climate Fund and other funding options. 
Resources: Regional Activity Climate Finance  | Accessing climate finance - a step by step approach for practitioners