Preparing for the COP23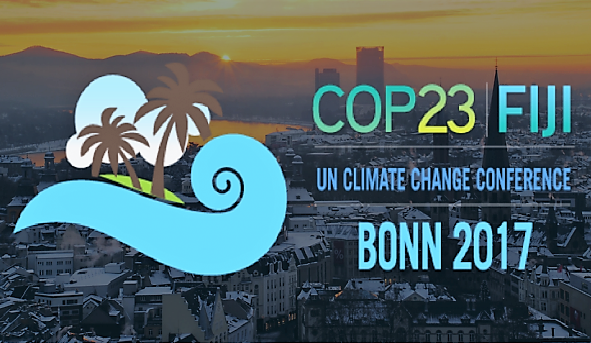 Defining expectations for the 23rd Conference of Parties (COP) of the United Nations Framework Convention on Climate Change (UNFCCC). An informal meeting in preparation of the forthcoming COP was held in Rabat, Morocco, from 7-8 September 2017. The meeting was organized jointly by the Moroccan COP 22 Presidency and the incoming Fijian COP 23 Presidency. The UNFCCC Secretariat issued a report summarizing the discussions and covering the implementation guidelines for the Paris Agreement and the Global Climate Action Agenda. The 2018 Facilitative Dialogue was also covered with the aim, among other things, of increasing the ambition reflected in partner countries' Nationally Determined Contributions (NDCs). The dialogue will consist of two phases: a preparatory phase beginning in May 2018; and a political phase during COP 24 with high-level participation to focus on how to achieve more in the next round of NDCs.
Transformational investments for climate action. A new platform Invest4Climate,supported by the United Nations and the World Bank Group, has recently been launched with the aim of connecting investors with "high-impact opportunities" in developing countries, including large-scale development of battery storage, electric cars, and low-emission air conditioning. Currently in its initial stage, the platform will be developed at the COP 23, with the announcement of its first initiatives expected at the Climate Summit in Paris, in December 2017.
The COP23 is being organized following an innovative concept of "one conference, two zones". It will take place in Bonn, Germany, from 6-17 November. A dedicated Information Hub has been established for the occasion. The overarching goal set by the Fijan presidency is to unite coalitions of the private sector, civil society, government and the public to fight climate change. During the two weeks of the conference, a vast area of the city of Bonn will become the Climate Campus that will be organized in two zones: the "Bula Zone" and the "Bonn Zone". This approach focuses on a close integration of the zones to ensure that negotiations, events and exhibits are integrated into a single conference.
Resources: Overview schedule | Conference venue (virtual tour) | Meet the Conference Presidency|  How to register |  How to get to Bonn |  Accommodation and Transport  | Other practical information |  Negotiation agenda |  High-Level Segment |  Events and Exhibitions |  News and Media |  Virtual Participation |  Sustainability and EMAS verification