Optimising irrigation and water management in Lebanese agriculture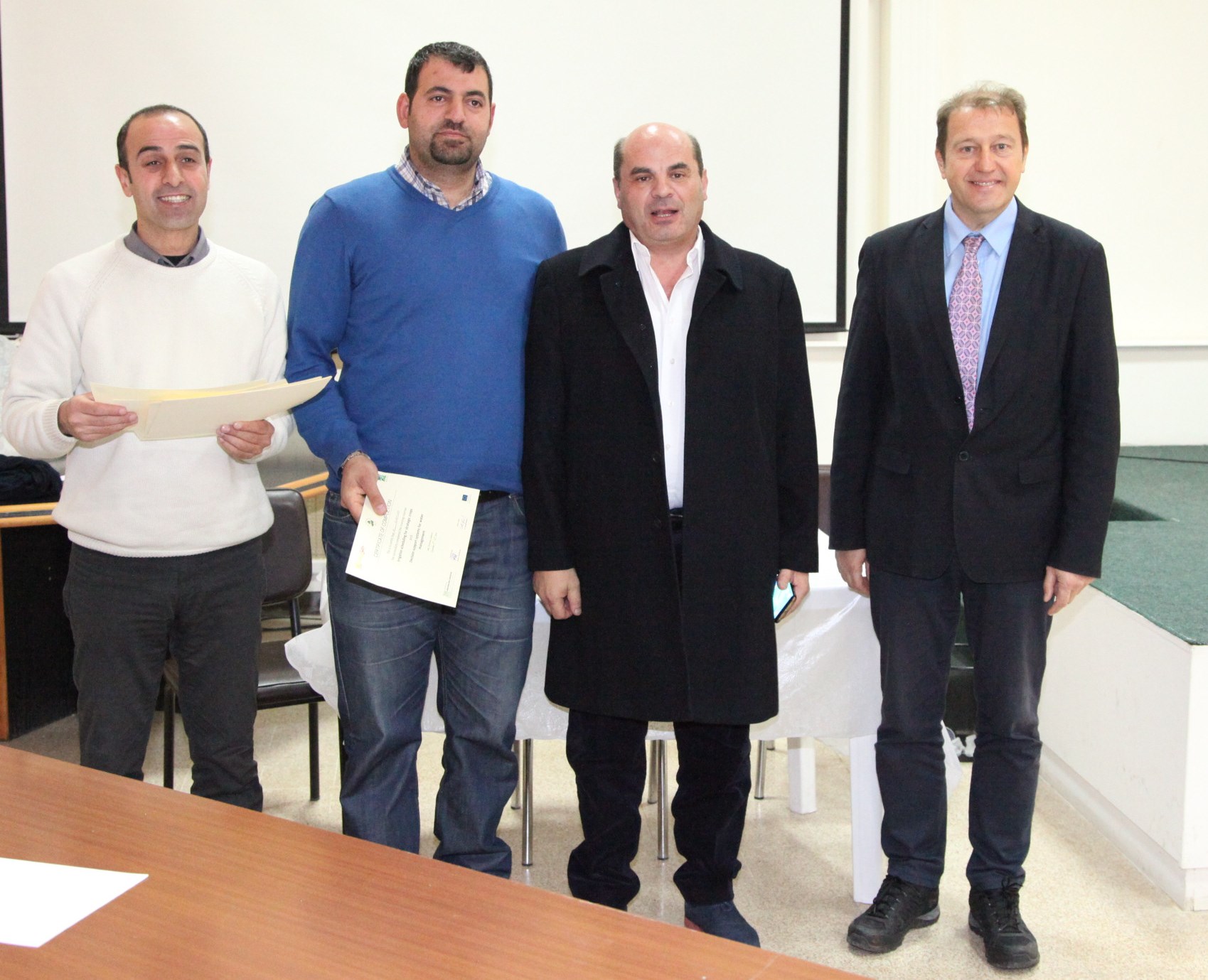 Two training sessions were held in Tal Amara Station, Lebanon, from 5 to 16 December 2016, for 13 researchers and technicians of the Lebanese Agriculture Research Institute (LARI). The sessions focussed  respectively  on "irrigation scheduling for strategic crops" and "decision support systems for water management". The training was supported by the ClimaSouth project, as part of its ongoing assistance to upgrade the agricultural Early Warning System (EWS) in Lebanon. The overarching aim is to improve agrometeorological monitoring throughout the country, in order to support farmers in attenuating damages that could be caused by destructive climatic conditions. 
Cultivated agricultural land in Lebanon amounts to 231 thousand hectares, almost 50% of it irrigated. In the Beqaa valley, 31.7 thousand ha are irrigated in Baalvack-Hermel, and almost 30 thousands in Beqaa (Agricultural census, 2010).Over the last years,  irrigation practices have intensified and irrigated land is increasing due to need to satisfy the additional food requirements caused by the Syrian conflict.
The two training sessions were designed to complement each other. The first session provided comprehensive theoretical and practical knowledge about irrigation scheduling of strategic Mediterranean crops, under different soil, climatic and environmental  conditions. The second session introduced participants to the principles, approaches and tools associated with decision support systems for water management in Mediterranean environments. 
Key Resources: 
Soil water balance and irrigation scheduling
FAO Irrigation and Drainage Paper
Decision Support Systems for Water Management 
Application of remote sensing in DSS for Land and Water Management 
Use of crop growth models in DSS for Agricultural Water Management 
From Agro-Ecological database to Irrigation Scenarios: a gis-based approach
Introduction to Geographical Information Systems 
Smart DSS Technologies for Sustainable Irrigation Management