Lebanon Climate Act: Be Inspired !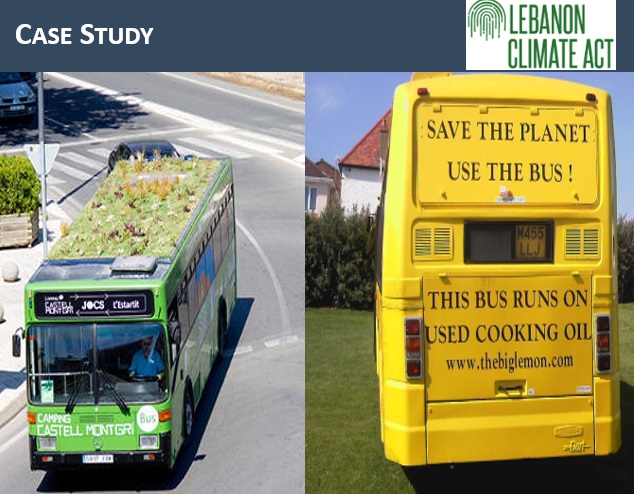 "Be Inspired" was the theme of the latest session to build a Business Knowledge Platform, supported by the Lebanon Climate Act partnership. The session was held on 1 - 2 February 2017, at the Chamber of Commerce and Industry, Beirut, Lebanon. The main objective was to assist Non-Governmental Organizations (NGOs), municipalities and private companies in establishing partnerships for the joint implementation of successful climate projects. Businesses were introduced to potential initiatives from non-state actors that could fit their corporate objectives, and criteria put forward for the effective selection and matching of partners.
A total of 32 participants from NGOs, municipalities and commercial companies attended the 2-day training and networking  session. Participating NGOs and municipalities were selected following a prior call for applications to encourage non-state actors to design and submit innovative climate related projects. The main outcomes of the session included six climate related proposals presented to the business community, one climate pledge secured from a private company, and participants trained in writing and evaluating proposals and communicating effectively with the private sector.
The main aim of the Lebanon Climate Act (LCA) is to engage the private sector in the transformational change towards a low-carbon global economy called upon by the Paris Agreement. In this context, businesses have the responsibility to adapt their business models and integrate climate action into strategy-building and the investment decision-making processes. The LCA  is is supported by the Lebanese Ministry of Environment and implemented by the Green Mind Society in partnership with Chamber of Commerce, Industry and Agriculture of Beirut and Mount Lebanon (FCCIAL) , the Central Bank of Lebanon and the United Nations Development Program (UNDP).  The mainstreaming initiative and training program for the establishment of the Business Knowledge Platform is implemented in collaboration with the ClimaSouth project, funded by the European Union (EU).
View the presentation "Partnerships for Climate Change"