Private sector climate action in

 Mediterranean region 

to be 

showcased at 

COP23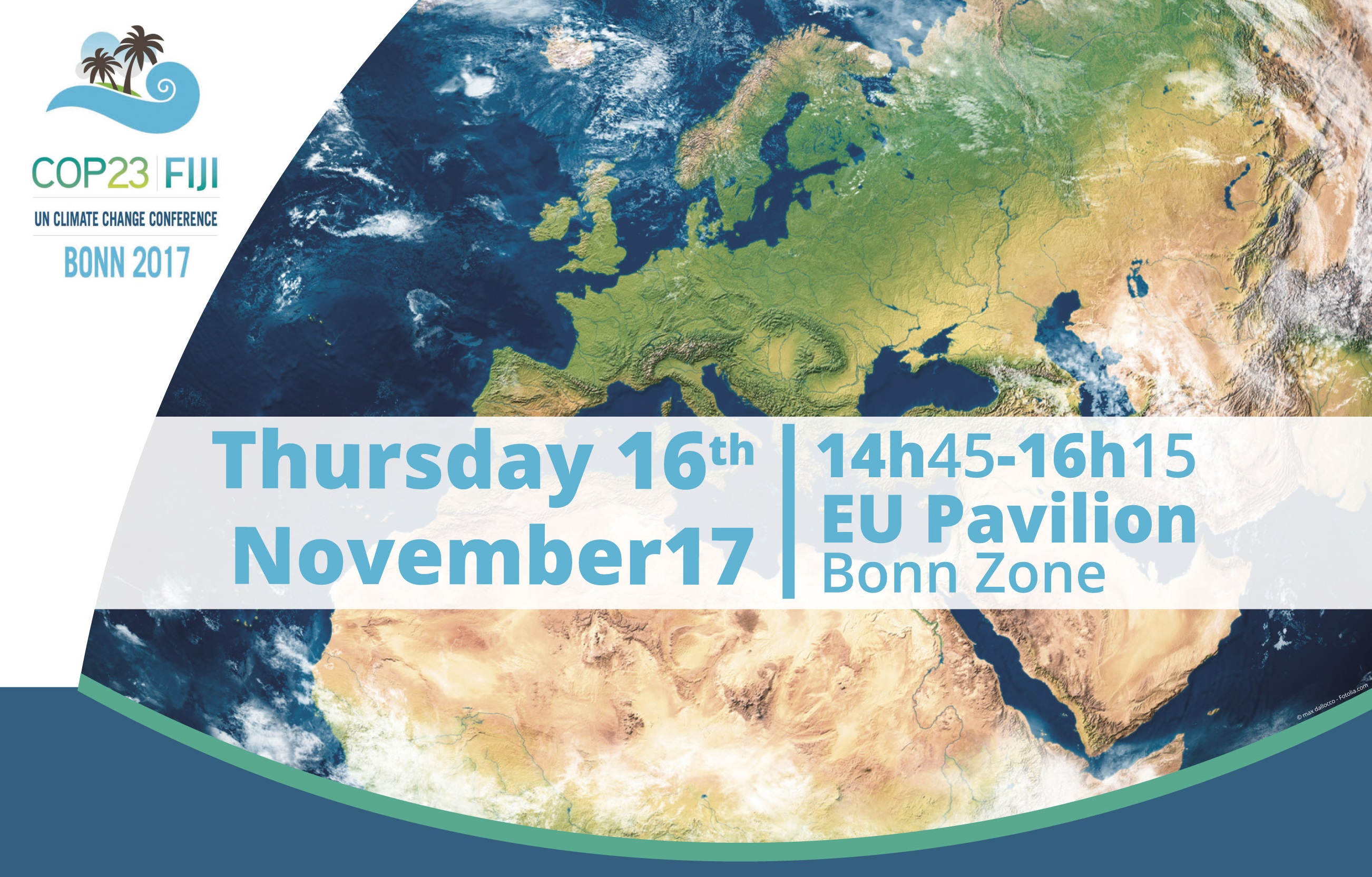 Spanish action for multi – stakeholder engagement and EU-supported private sector initiatives in Lebanon and Morocco. Drawing on the expertise gained in the promotion of public private partnerships to boost climate action, a dedicated side event will be held during the forthcoming COP23 in Bonn, Germany. The Spanish Ministry of Agriculture and Fisheries, Food and Environment, and the ClimaSouth project, funded by the European Union (EU), are the lead organizers of the side event, which will take place at the EU Pavilion, Bonn Zone, on 16th November, 2017, at 14h45-16h15.
The side event will showcase initiatives and success stories from  both sides of the Mediterranean. The Spanish Law on Climate Change and Energy Transition and the public private cooperation platform supported by Spain will be presented. Two further initiatives supported by the ClimaSouth project, targeting the private sector, will also be featured. The Lebanon Climate Act (LCA) and Climate Champions initiative, promotes corporate climate action in Lebanon. A parallel initiative by the Confederation of Moroccan Enterprises (CGEM), supports enterprises in accessing technologies to reduce greenhouse gas emissions and access climate financing.
Businesses may inspire governments to greater ambition in moving towards a low carbon economy that reconciles climate objectives with competitiveness. In the era of the Paris Agreement and of the Sustainable Development Goals (SDGs), the promotion of public - private partnerships and the mainstreaming of climate change into private business are key objectives. Government, business and citizens of the world have many opportunities to seize and many companies worldwide are already embracing the transition towards a low carbon, climate-resilient, economy. The Paris Agenda and the Marrakech Partnership for Global Climate Action represent an opportunity for the development of a decarbonised economy which is both fair and sustainable.
Speakers. The event will be moderated by Federica Pesce, (European Commission DG NEAR – Regional Programmes Neighbourhood South).  It is anticipated that speakers will include: Isabel Garcia Tejerina (Minister of Agriculture and Fisheries, Food and Environment Kingdom of Spain), Valentin Alfaya (President, Spanish Green Growth Group - SGGG), Victor Viñuales (ECODES Director, Community #PorElClima), Nada Zaarour (President, Green Mind NGO), Vahakn Kabakian (Lebanese Ministry of Environment), and Houda Bouchtia (Director, Moroccan Business Climate Initiative - MCBI).
Resources: Poster | Flyer | COP23 Information Hub | Preparing for the COP23 |
Contact Persons: 
Rebeca Sainz, Spanish Climate Change Office, MoE, rsainz@tragsa.es + 34 91 4361548
Ana Pintó, Spanish Climate Change Office, Moe at_sgia1@mapama.es; +34 646 794 339
Bernardo Sala, ClimaSouth Team Leader, bernardo.sala@climasouth.eu; +32 (0) 7884860